"In 1888 Francisco Solés Oliveras, my great great grandfather, founded SOLÉS Anchovies.
Since then, 5 generations have dedicated to the salting of blue fish, keeping safe until today the secrets and the tradition of a careful artisan process"

( J. Solés – SOLÉS Anchovies owner)

The Tradition & Respect for the sea, using fishing techniques that don't harm the oceanic floor, the Patience in an artisan process with no hurries, as our ancestors used to do, and the quality of the anchovies caught in L'Escala surroundings are the basis of our delicious preserves.

In SOLÉS we are Anchovy Masters!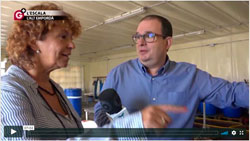 28
Oct